Westlake Bourget College expects to become a Canadian Prep School of choice to future Student-Athletes who excel at the sport of Hockey. We expect to accomplish this through instilling effective balance to three key pillars: education, passion, and everyday life.
10 year NHL veteran Matthew Lombardi is one of the Westlake Bourget College founders. He along with his professional staff are present daily to ensure optimal development and attention is given to each student-athlete.
Fifteen years ago Matthew was just starting his NHL career with the Calgary Flames. He was also starting his summer hockey schools, Westlake Hockey Development. His long term vision was to evolve this 1-week summer hockey school model into a year long program and to integrate it with a great academic curriculum. This model, to surround a select group of driven hockey players with some of the sports great developers, proved successful and thus leading into today's Private Preparatory School, Westlake Bourget College (WBC). Set in the country-side of Montreal, Canada, WBC will combine the full spectrum of hockey development with a top-notch notorious institution, to prepare its Student Athletes for the balance and rigours that come beyond High School.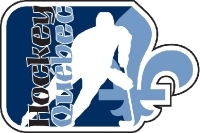 Hockey Quebec sanctioned program
We are an accredited Hockey Canada Sports School.